The Kelly Slater Wave Company combines cutting-edge science, engineering, and design to create the longest, rideable open-barrel man-made wave in the world. Share the experience and emotion surrounding the best qualities of the surf lifestyle through best-in-class wave systems and surf lifestyle destination concepts. Their mission is to provide access to a guaranteed, safe and controlled surf experience in integrated environments, offering a comfortable and enjoyable experience for surfers, guests, and spectators. Cannot get other user media. API shut down by Instagram. Sorry. Display only your media.
To learn more, contact Kelly Slater Wave Company directly here: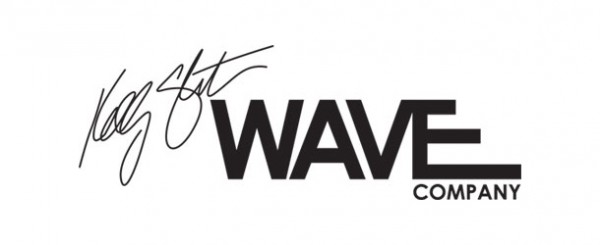 Pioneering wave generation and control technologies for an authentic world class surfing experience. "Our company's focus is building the best wave/swell possible and always has been first and foremost." – Kelly Slater
"This whole thing started as just an idea. Really trying to create a true surfing experience. What we have is something totally unique. I know we're going to make the best wave anyone's ever made. The pool is basically like a donut shape…we can potentially ride indefinitely. An endless wave, steep, it's fully barreling. You can ride it as long as you want, you can do airs on it, you can do pretty much any maneuver you want to do. You'll be able to practice over and over and over again. This is the future." – Kelly Slater
"Create a national phenomenon…I think this is the future of surfing out of the ocean…All skaters grew up wanting to have a good skatepark, surfers grew up wanting to have a surf park. If there was an artificial wave, a good wave when I was a kid…you know comparable to an ocean wave…there to ride whenever I could…I would have done anything to do that…I would have gotten a job…There is no surf culture to speak of in middle America at this point, but maybe in the future there could be because of something like this." – Kelly Slater

"The Kelly Slater Surf Experience has something for everyone. For some, it's lounging wave-side entertained by the display of world-class waves and skilled surfing. For others, it's the unmatched thrill of riding waves. For beginners, it's small approachable whitewater waves, a boogie board, or soft-top with top-notch instructors available. For the advanced, it's a barreling wave that challenges deep tube riding and aerial acrobatics, pushing the limits of performance. But for all, it's a spectacle, with memories that last a lifetime." – From the 'Something for Everyone' section of the Kelly Slater Wave Co website.
Here's Kelly's insight on his company's wave pool design: "It's the wave I've been dreaming about my whole life. The technology is there. The basic blueprint of what we're going to do is there. The desire for people to actually build it and run it is there also. It's gonna happen…If you walk up and the very first time you see this thing peeling around the pool, you're just going to say, 'Holy Sh*t!'"
"A unique destination that offers an age-old dream: The endless wave. Kelly Slater Wave Company's unique circular format allows for maximized wave production, efficiency and a continuous stream of surfers on and off waves. It also allows for the optimum use of spectator vantage points on the large outer perimeter." – Excerpt from the 'Endless Circular Wave' section of the KS Wave Co website.

Check out the Kelly Slater Wave Company website to learn more and read up on the relevant articles below: